Pasig City, Metro Manila – [October 6, 2021] – Nowadays, more and more people recognize the many health benefits of barley grass. Not to be confused with barley wheat, known for its grains and malt used in making bread or beer, barley grass is that young, soft, and green nutrient-dense shoots that crop up on the barley plant before it produces seeds and stems.
Packed with many nutrients, this grass is considered a nutritional powerhouse that is gluten-free and offers various vitamins, minerals, and amino acids. It has Vitamins A, B, C, E, and K; zinc, calcium, and iron; electrolytes, such as Magnesium, Potassium, and Phosphorus; and phytochemicals like chlorophyll and carotenoids, among other nutrients beneficial for the body.
Naturally, your body does not produce all the nutrients that you need. Some essential vitamins and minerals can only be found in your daily diet or the supplements you consume. With its many nutrients, consuming barley grass can help you reap many health benefits.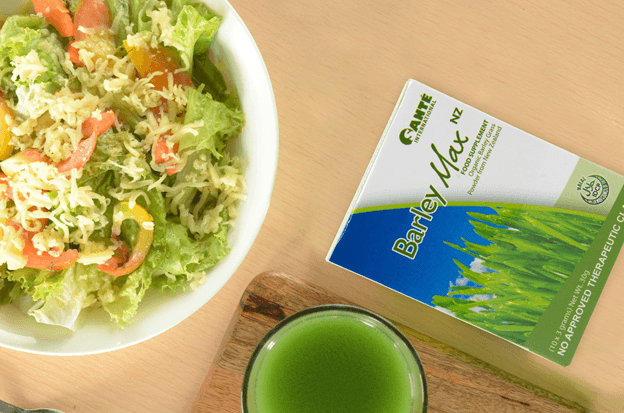 Here are some of its surprising health benefits that make adding barley grass into your diet truly life-changing.
Promotes Better Digestion. Barley grass is very high in dietary fiber, which promotes healthy digestion. An article posted on WebMD says that the insoluble fibers that barley grass provides feed the good bacteria in your gut, helping you digest food efficiently and keep your intestines healthy. Meanwhile, its soluble fibers help your stomach absorb sugar more slowly, which helps maintain low blood sugar and cholesterol levels.
Helps in Weight Control. Since it is high in fiber, barley grass also aids in weight loss. Fiber is digested slowly in the stomach, so it makes you feel fuller for longer. Barley grass has also been shown to improve appetite control, which also helps in controlling your weight.
Maintains a Youthful Skin. Barley grass has nutrients that can help regenerate cells not just internally but also on the skin. These nutrients are chlorophyll, iron, and vitamin B that can protect you from ultraviolet rays, a form of non-ionizing radiation emitted by the sun. Too much exposure to these rays can cause premature aging and skin cancer.
Gets Rid of Free Radicals. Vitamins A and C, both found in barley grass, act as antioxidants. These vitamins help fight free radicals that can damage your body. Since it eliminates these toxins, it also helps in lowering the risks of problems, such as decreased skin elasticity and cancer.
Promotes Bones and Dental Health.Having a strong set of teeth is vital for your daily life as it helps you talk clearly, chew food, and digest food properly. Nutrients such as calcium and phosphorus found in barley grass can are helpful to keep your teeth healthy. They also aid in the prevention of osteoporosis, a bone-weakening condition. Vitamin K, also found in barley grass, can help in bone formation.
Boosts the Immune System.Serving as your first line of defense against disease-causing viruses, it is integral, especially amid the new normal, to strengthen your immune system. Among the nutrients that can provide the added protection you need is Vitamin C, which, according to the World Health Organization (WHO), is the safest and one of the most efficient medicines in maintaining your health.
Keep in mind that Vitamin C is not produced in our body. So, since barley grass is rich in Vitamin C, it can serve as an alternative source of this vital nutrient.
'Getting all these benefits, one scoop, capsule at a time.'
To get all these health benefits, you need to consume barley grass regularly—and what better way to do that than taking supplements like Santé Barley MaxNZ.
Now available on leading drugstores, convenience stores, supermarkets, and e-commerce platforms, such as Shopee and Lazada, Santé Barley MaxNZ is barley grass harvested at a young age into powder and capsule forms. It uses BioGro-certified organic barley grass rich in all the vitamins and minerals mentioned above.
Stevia also sweetens the Santé Barley MaxNZ Powder. It is a natural source of sweetness with no chemical ingredients, lowers calories, and does not raise blood pressure. It also beats the stereotype that living healthy is de-void of good taste. Meanwhile, the capsule form of Barley MaxNZ comes in vegetable capsules, making it easy to digest and convenient to bring.
This product is just one of the many other organic health and wellness products offered by Santé, known for developing a comprehensive selection of everyday barley-based products. They are designed to improve people's quality of life so they can live more and do more.
To learn more about Santé, visit its website at santebarley.com