In 2024, the Philippines is graced with numerous national holidays and extended weekends. It's the perfect time to start laying out your travel plans to maximize these opportunities.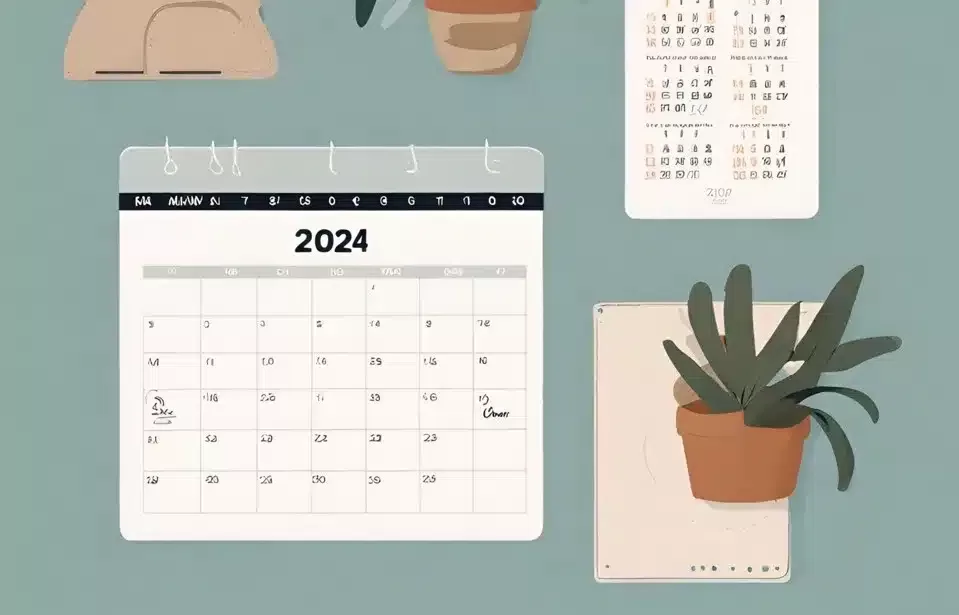 Just recently, Malacañang Palace made the exciting announcement by unveiling the list of National Regular and Special (non-working) Holidays for 2024. This official proclamation, signed by President Ferdinand Marcos Jr., outlines a total of 10 regular holidays and 8 special non-working holidays for the year.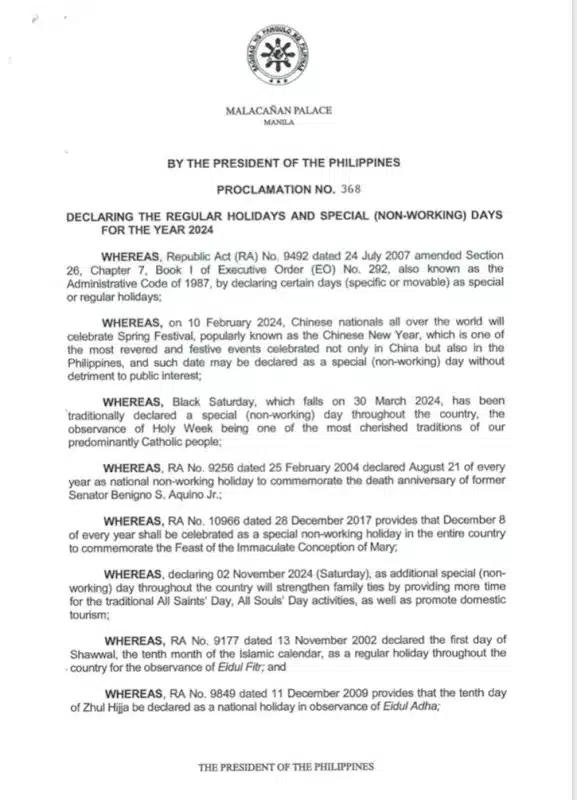 What's particularly noteworthy is that some of these holidays conveniently land on a Monday or Friday, offering us the delightful prospect of experiencing multiple extended weekends in the Philippines. It's an excellent chance to make the most of your leisure time and embark on memorable journeys!
2024 Regular, Special Non-Working Holidays, and Long Weekends in the Philippines
Regular Holidays in the Philippines for 2024
New Year's Day – January 1 (Monday)
Maundy Thursday – March 28 (Thursday)
Good Friday – March 29 (Friday)
Araw ng Kagitingan – April 9 (Tuesday)
Labor Day – May 1 (Wednesday)
Independence Day – June 12 (Wednesday)
National Heroes Day – August 26 (Monday)
Bonifacio Day – November 30 (Saturday)
Christmas Day – December 25 (Wednesday)
Rizal Day – December 30 (Monday)
Special non-working Holidays in the Philippines for 2024
Ninoy Aquino Day – August 21 (Wednesday)
All Saints' Day – November 1 (Friday)
Feast of the Immaculate Conception of Mary – December 8 (Sunday)
Last day of the year – December 31 (Tuesday)
Additional special non-working days in the Philippines for 2024
Chinese New Year – February 10 (Saturday)
Black Saturday – March 30 (Saturday)
All Souls' Day – November 2 (Saturday)
Christmas Eve – December 24 (Tuesday)
NOTE: The EDSA People Power Revolution Anniversary commemorated in the country on February 25 every year was not among the holidays listed under Proclamation No. 368. In previous years, it was declared as "Special Non-working Day".
Also Read: How To Renew Your Driver's License in the Philippines
Additional Holidays in the Philippines for 2024
In the meantime, national holidays marking the observance of Eid al-Fitr and Eid al-Adha will be announced once the exact dates of these Islamic festivals are established. This will be in accordance with either the Islamic calendar (Hijra), the lunar calendar, or Islamic astronomical calculations, depending on what is most feasible and convenient. Recommendations for the specific dates on which these holidays should be celebrated will be provided by the National Commission on Muslim Filipinos. Subsequently, the President will issue separate proclamations declaring these as national holidays for their respective observance.
Estimated dates of Eid al-Fitr and Eid al-Adha 2024:
April 10 (Wednesay) – Eid al-Fitr or the end of the month of Ramadan
June 17 (Monday) – Eid al-Adha or the Feast of Sacrifice
List of Long Weekend Holidays in 2024
December 30-January 1 (Saturday to Monday) – New Year
March 28 – 31 (Thursday to Sunday) – Holy Week
August 24-26 (Saturday to Monday) – National Heroes Day
December 28-31 (Saturday to Tuesday) – Rizal Day
November 1-3 (Friday to Sunday) – All Saints/Souls Day
If you take a leave from work on April 8, 2024 (Monday), you could enjoy an additional long weekend from April 6 to 9 (Saturday to Tuesday) – Araw ng Kagitingan.
We will have additional long weekend if Eid al-Adha or the Feast of Sacrifice holiday will fall on June 17 (Monday).
Whether you're gearing up for an adventure in the Philippines or exploring international destinations, it's crucial to keep these dates in mind. We've got a list of regular national holidays and special non-working holidays that you can use to plot out your vacation plans. Make every moment count by taking advantage of these Philippines holidays! You can even extend your vacation by strategically planning your trips during long weekends. So, embrace the thrill of travel, have a blast, and, most importantly, stay safe out there!
Remember to bookmark this page because we'll be consistently updating it to include more holidays in the Philippines for 2024! Your holiday planning just got a whole lot easier.